Listen To Your Higher Self
Offering to be a mentor of the Spirit, ecumenical in nature, specializing in helping the individual listen to their higher self and to discern how one might apply this to their own journey.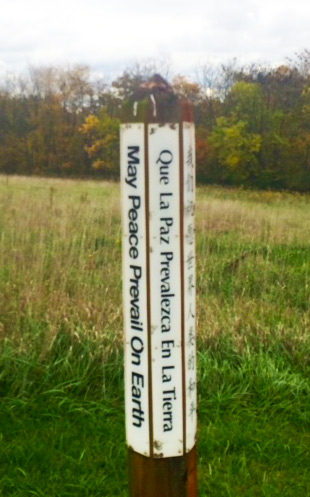 I studied many tools to help people in this walk, including meditation, listening skills and right/left brain techniques.
What is Spiritual Direction?
I like to say that I am a spiritual mentor, not a director. It is semantics only, but I feel that I am journeying with the person, not leading them. It is listening to one's journey, with no preconceived ideas or judgments. I believe Spiritual Direction is being present together in a safe place and learning to listen to our small voice or gut, in order to process our world around us.
I will help you listen, by modeling and also offering up practices that might help you to do it for yourself. I do not have the answers, nor will I say that you will glean the answers in Spiritual Direction. The more important aspect is to validate your questions, and then possibly one day, the answer will come.
I am not affiliated with any specific church, even though I did study at Garrett Evangelical Theological Seminary, which is a Methodist Seminary. I am a very open person, and I have studied many religions and people within the spiritual traditions of our world, whether it is Rumi, the Bhagavad Ghita or Psalms.
I would suggest that if you are interested in Spiritual Direction, I would plan on at least three sessions, one time a month for an hour and a half. This will give us enough time to establish a relationship and to see if this would be something that we would like to continue to develop or not.
I am also open to having some time in Spiritual Direction as well as a private yoga lesson, and then you would need approximately two hours for both. Please contact me for more information.